It's been years since I read an Ann Cleves book. I loved the TV version of 'Shetland' but I couldn't settle into the books. After reading a five-star review of 'The Long Call', the first book of a relatively new series by Ann Cleves, set in Devon, I picked up the audiobook.
---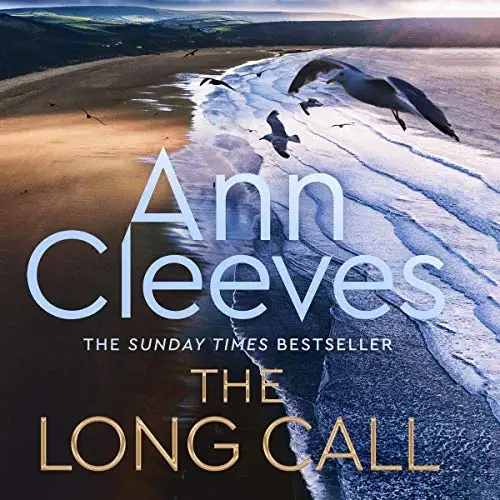 In North Devon, where the rivers Taw and Torridge converge and run into the sea, Detective Matthew Venn stands outside the church as his father's funeral takes place. The day Matthew turned his back on the strict evangelical community in which he grew up, he lost his family, too.
Now he's back, not just to mourn his father at a distance, but to take charge of his first major case in the Two Rivers region; a complex place not quite as idyllic as tourists suppose.
A body has been found on the beach near to Matthew's new home: a man with the tattoo of an albatross on his neck, stabbed to death.
Finding the killer is Venn's only focus, and his team's investigation will take him straight back into the community he left behind and the deadly secrets that lurk there.
---
When I looked up the narrator of the book, Ben Aldridge, I found out he also plays the lead in a new television series based on these books. You may recognise him from 'Our Girl' or 'Pennyworth'.
I'm about a third of the way through the book and I'm enjoying him as a narrator. His narration is wonderfully calm and his regional accents are well crafted. I'm also enjoying Ann Cleve's storytelling. She builds strong, believable characters and she uses the small clues that we all take in unconsciously to create a nuanced sense of the various ways that we judge other people's views, behaviours, aspirations and class. I think this is going to be a good series.
I'm sure I'll get to the TV version (once it's out on DVD) but I'd like to read the books first because it's clear, even from the trailer that the TV series contains a lot of changes.